We did it! The Red Sox are going to the World Series, becoming the first team in baseball history to come back from an 0-3 deficit. WE BELIEVE!!!
Pedro Martinez enjoys the bubbly: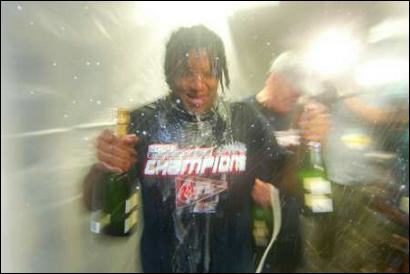 Theo Epstein, extraordinaire:

Celebrating in the house the Ruth built… and Johnny demolished:

A.L. Champions!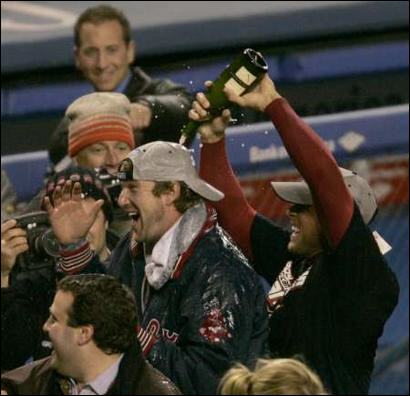 Red Sox Nation, Congratulations! And congratulations as well to the New York Yankees for a memorable series.