76 iPad apps for kids, as recommended by Robert Scoble's Google+ readers
If you're looking for some great iPad apps to keep your kids entertained, look no further than this list of recommended titles.
Over on Google+, Robert Scoble asked his followers about what apps their kids were using… I've compiled the list with descriptions, screen shots and direct links to the iTunes store for your convenience – and added a few of my favorites. Check the original article for comments and reasons for each title.
76 iPad apps for kids, as recommended by Robert Scoble's Google+ readers
Adobe® Ideas is your digital sketchbook, letting you capture and explore ideas anywhere you go.
Do you ever want to be the God? Create trees, beasts, new humankind just by mysterious finger touch? Now, you have got the great opportunity to that.
"The cleverest iPad book yet … For the first time in my life I am blown away by an interactive book design." – Gizmodo.com
A favorite app from the Mac is now available on the iPhone and iPod Touch! AlphaBaby is a fun app aimed at younger kids.
The survival of the Angry Birds is at stake. Dish out revenge on the green pigs who stole the Birds' eggs. Use the unique destructive powers of the Angry Birds to lay waste to the pigs' fortified castles. Angry Birds features hours of gameplay, challenging physics-based castle demolition, and lots of replay value. Each of the 270 levels requires logic, skill, and brute force to crush the enemy.
Ansel and Clair's Adventure in Africa
Winner of 2011 Media of the Year Award – Creative Child Magazine
Help Bartleby in his journey to find new buttons for his collection! Flip switches, press buttons, slide sliders, rotate the ipad, turn in a circle, and carefully read along in this "digital pop-up book" adventure. Designed for parent-led reading for the young child and as a stand-alone story for the older child. This book is a short bed-time story that engages the child in following instructions through reinforced interaction and tactile response – just like a pop-up book!
The world's #1 puzzle game is one of the top paid apps of all time. Match multiple gems for dazzling, high-carat fun. And face-off with your friends on Facebook in the electrifying Bejeweled® Blitz! Join the millions of daily players on Facebook and compete with your friends in the weekly Bejeweled ® Blitz tournament.
Say hello to Bugsy the blue hamster! He's a smart little hamster that loves toys. Join him in a learning adventure as he searches for toys in his magical toy chest.
Sentinel of Liberty features stunning HD graphics optimized for Retina Displays! Play as the Super Soldier Captain America in this epic action game. As WWII rages, Red Skull is leading HYDRA as they build super weapons that will turn the tide of the war. To make matters worse, Falsworth, Dum Dum Dugan and Bucky have been captured. Go behind enemy lines to rescue them and put an end to the sinister plot. Use your unbreakable shield to battle, block, and maneuver your way on what seems like a suicide mission.
Cars & Animals Puzzle for Toddler
Very easy to use, big colorful buttons, appropriate for children
Enjoy thoughtful, fast paced fun in this gorgeous and unique cosmic puzzler. Collision Effect is the perfect blend of action and puzzle, guide your cosmic orbs–called Zybbles, toward one another but don't let them touch!
ComicBook! is the FULL featured comic book creation app!
If you enjoy making cookies but hate the mess, this is the app for you. We provide the dough, a rolling pin, cookie cutters, your choice of frostings, sprinkles, and candies all in one easy to use package.
Om Nom is jumping for joy with his new Toy Box! Now you can choose to feed him candy, donuts or cupcakes. And Om Nom has been making a special treat for you, too! He has drawn and colored cute pictures for you to share with your friends, but he has been so busy catching candy he can't remember where he left them! Will you be the first to find them all and get them back to his gallery?
An egg has just hatched in prehistoric time and a small dinosaur has emerged… and he's hungry! Help Dundy the dinosaur make his way through tropical wildneress!
In Dino Dodger you tilt to control your player as you drive your way through an onslaught of dinosaurs. Your goal is to collect as many eggs as possible while avoiding all the dinosaurs.
This list of dinosaurs is a comprehensive listing of all genera that have ever been included in the superorder Dinosauria, excluding class Aves (birds, both living and those known only from fossils) and purely vernacular terms. The list includes all commonly accepted genera, but also genera that are now considered invalid, doubtful (nomen dubium), or were not formally published (nomen nudum), as well as junior synonyms of more established names, and genera that are no longer considered dinosaurs. Many listed dinosaurs have since been reclassified as everything from birds to crocodilians to petrified wood. This application Includes 1300+ Items including corresponding images and write ups which include Description, Location, History and Stories behind the find and Much More.
This exciting app is fit for children who like dinosaurs, offering mini-games and the thrilling pictorial where any of the contained dinosaur images can be moved freely.
From the creators of the hit ABC Dinosaurs (#2 Education App in March 2010) comes Dinosaurs! Dinosaurs! Kids will love the book app for its brightly-colored dinosaurs, rhyming verse and upbeat music.
Dino Zoo is a virtual dino world with highest graphics quality (HD or Retina) on your device. You can have different habitats, dino species, decors and build your dream dino zoo.
Dr. Seuss Books (Oceanhouse Media)
From Aunt Annie riding an Alligator to the Zizzer-Zazzer-Zuzz, Dr. Seuss teaches young readers the ABC's through hilarious words and pictures, guaranteed to entertain any young child.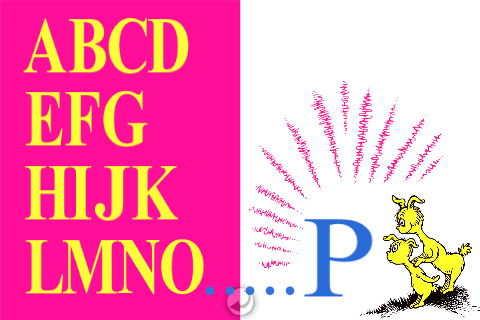 Elmo wants you to make a monster friend! It's easy! Choose a monster body and touch its face to give it eyes, nose and a hat—there are lots and lots and lots to choose from. When you're done, Elmo will dance and play with your monster! This is going to be so much fun!
Try to catch the falling stars and avoid the skulls. Fun and addictive. Submit your score and compete against the rest of the world.
Plow, plant and harvest on the go 24/7! FarmVille, the most popular game on the web, is now available on your iPhone and iPad.
FatFace adds instant pounds, fat, and double chins without any of the real calories! Enjoy hours of laughter and be the "life of the party" as you show everyone what they would look like with some extra weight!
Featured as iPhone Game of the Week on iTunes and the number-one paid app in the US, as well as many other countries. Thanks to all of our amazing fans for the incredible support!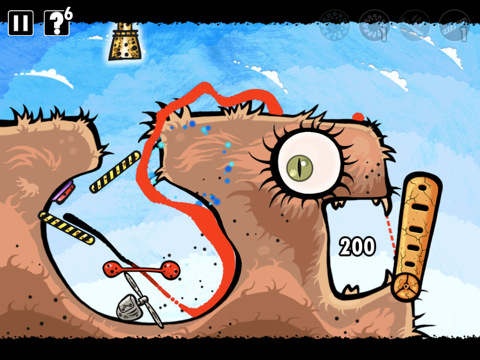 The worldwide smash hit iPhone game Fruit Ninja has now arrived for the iPad, featuring glorious HD graphics and incredible unique content not to be found on any other platform!
GarageBand turns your iPad into a collection of Touch Instruments and a full-featured recording studio — so you can make music anywhere you go. Use Multi-Touch gestures to play pianos, organs, guitars, drums, and basses on your iPad.
Say anything to Gina and she will speak your words back to you the way only she knows how. Take good care of her and she will be the best friend you ever had! Make sure not to neglect her or treat her badly or she won't be as cheery. Not to worry though, you can be sure to keep her happy by playing 32 levels of Patty Cake, an addictive hand clapping game that will improve your reflexes, your hand-eye coordination and your friendship with Gina! She'll thank you for it!
Glow Doodle – the funny way to create drawing with light glow effect. Draw on your iPhone or iPod touch with Glow Doodle, then press the "GLOW" button and watch your doodle turning into fantastic light glow effect. You can even save your light glow doodle to photo albums and share.
For untold ages, the God King has ruled with an iron fist – his power is incalculable; his followers, legion. Now you must journey to the Dark Citadel to battle his Titans, one by one, until you face the tyrant himself. As it has been for all in your bloodline, this is your birthright – to free your people from an endless legacy of darkness. The immortal can be vanquished – but only if heart, mind, and steel are one.
Got Gravity? Challenge yourself with the amazing physics puzzles in Isaac Newton's Gravity HD! Arrange your objects to hit the trigger and win! Make as many attempts as you want, but cleverness and creativity are key. Need help with one of the 100 brain teasing levels? Isaac Newton himself is there to provide you with hints. Download additional levels or create fantastic new levels to challenge your friends! Sharpen your wits with Isaac Newton's Gravity HD!
Just like the other popular Kidztory animated story apps, "The Little Red Hen" and "The Boy Who Cried Wolf", "The Tortoise And The Hare" is beautifully illustrated and ready to amuse every child, and gently share a lesson they will remember forever.
"The Little Explorers" is a toddlers' club who travel to different parts of the globe in search of animals – learning about their behavior, country of origin and local language along the way. They are written for pre-readers, with a specific view of capturing the imagination of young children through adventure and rhyme.
Little Reader is an exciting interactive game that helps your child rapidly learn how to recognize and read words all with just the touch of their finger. The interface is so easy to use that even a 9 month old baby will delight in moving their first words around the page. Ideal for ages 0 to 6.
All the family can enjoy Little Things, the innovative seek and find game. Search colorful collages built from thousands of little things. Randomized searches ensure a different game each time you play.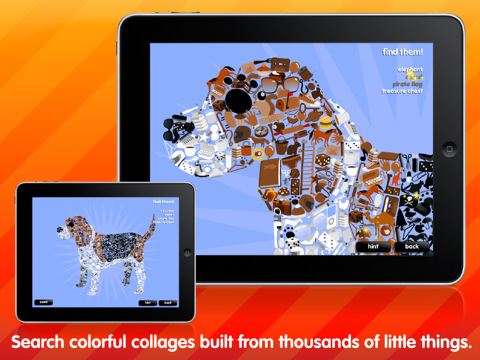 From concert pianists to curious cats, Magic Piano has captured the imagination of the world. Experience the #1 music app in over 80 countries and add your songs to the 5 million already played. Create your own music or enjoy the app's 45 free classic and popular tunes. No practice or patience required!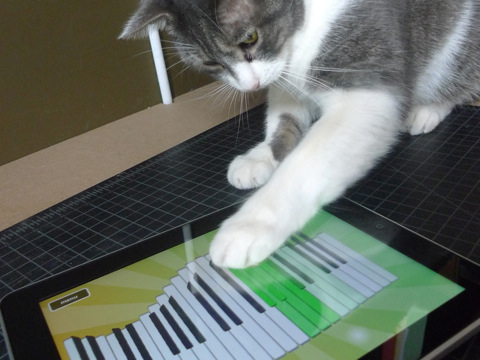 Watch, read, listen, and play as this beloved, classic picture book magically comes to life. With multi-touch animation, painting, puzzles, and games, the Miss Spider's Tea Party App reinvents the reading experience for the whole family.
Monkey Math School Sunshine allows your child to build fundamental math skills while they are endlessly entertained. Your child will count, add and sort their way through engaging games with uninterrupted play. For ages 3 to 6.
The #1 preschool game in the app store. Learn and have fun by helping monkeys pack lunch! Monkey Preschool Lunchbox is a collection of six exciting educational games for your preschooler (ages 2 to 5).
Created by a team of Montessori educators and parents, Intro to Letters is a unique and aesthetically-pleasing way to introduce your child to the world of language. There is a reason why Montessori is the most successful form of early childhood education on the planet. It works!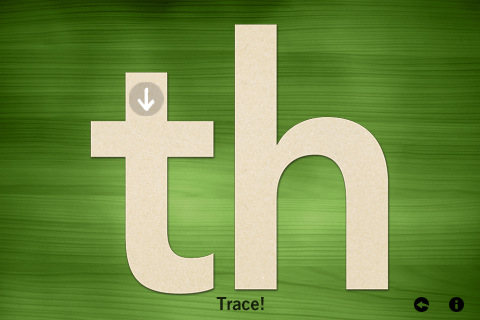 Created by a team of Montessori educators and parents, Intro to Math is a fun and interactive first step into the world of mathematics. It is easy to use, intuitive and, most importantly, educational! The Montessori philosophy of education is a one hundred year old proven methodology, now available to you as a universal application for the iPad & iPhone. We recommend that your child uses this app when they show an interest in math.
Nanosaur 2 will blow your mind as you blow things up! Pilot a flying dinosaur from the future who is equipped with massive firepower! Your goal is to find and retrieve the missing dinosaur eggs, and to do that you'll have to blow up a whole lotta stuff! You'll battle other Nanosaurs and their defense systems, and collect powerups which give you a large array of weaponry ranging from heat seeking missiles to cluster bombs. It's a dinosaur flight simulator!
Netflix – Sesame Street & Veggietales
Get Netflix on your iPad, iPhone, or iPod touch. Just download this free app and you can instantly watch TV shows & movies streaming from Netflix.
Grant your kids a colorful "welcome" to their first steps in the world of colors. Combining simplicity and fun, Paint Sparkles Draw introduces children to the names of all basic colors while developing their sense of vision and creativity. Finger painting was never so easy to master.
Watch videos from your favorite PBS KIDS television series anytime, anywhere (in the USA). "PBS KIDS Video for iPad" features more than 1,000 videos from over a dozen top PBS KIDS and PBS KIDS GO! television series, including Curious George, The Cat in the Hat Knows a Lot About That, Dinosaur Train, SUPER WHY!, Sesame Street and Wild Kratts.
It's an all-out Penguin panic! The glacier you call home has broken apart, and all of the baby penguins in your village are drifting away. Take control of the only hydrophobic penguin in the world and lead him to be the hero he always wanted to be!
FIND IT FAST, FIND IT FIRST! Spot and tap objects hidden within pictures crammed with crazy cartoons – just like the original board game! Delve into the ALL-NEW Adventure Mode. Pass 'N Play with family and friends. More fun than ever with the bigger display and HD-graphic quality of the iPad™, get drawn into the popular picture-pointing puzzler that's as easy to play as it is challenging!
A mob of fun-loving zombies is about to invade your home. Defend it with an arsenal of 49 zombie-zapping plants that will slow down, confuse and mulchify all 26 types of zombies before they reach your door.
While your rocket is floating weightlessly in space, the real fun begins! Play one of the 56 different math missions. Each mission has touchable objects floating in space, including stars, coins, clocks, 3D shapes and even pizzas! Earn a bronze, silver or gold medal and also try to beat your high score. Missions range in difficulty from even/odd numbers all the way to square roots, so kids and their parents will enjoy hours of fun while learning math.
Roller Coaster! is a gallery of the most unique and awesome roller coasters. And yes, these images are in HD! Your desktop can be customized to fit your personal interest by saving these stunning images as wallpaper. Leave the app running and it will cycle through the entire collection for your enjoyment. You'll have hours of fun flipping through these awesome, high quality images with the ability to personalize your desktop experience!
Join Sally in this fabulous fight to beautify little old ladies, punk rockers and impatient celebrities with the hair styles they crave. From humble shopping mall beginnings to super star status in Hollywood, you'll help her wash, dye, cut, style and much more. Use your earnings to hire helpful employees, purchase salon upgrades, and keep clients happy with soothing accessories. Can you make the cut in this fashionably fun game?
Dynamic game play adjust difficulty (the number of objects per page) automatically to keep kids both challenged and entertained vs. getting bored
When your child touches a picture, the animated screen will zoom in on the selected item and reveal the word. Your child will then hear the word spoken.
Counting Bear is an exciting educational game that helps your child rapidly learn how to count by sight, sound, and touch. The interface is so easy to use that even a 6 month old baby will delight in using this app. Ideal for ages 0 to 6.
Based on the original cartoon and comic art, players begin the game with only a single mushroom house and a lone plowed plot of land. From there, things quickly progress, allowing players to build specialized houses, elaborate gardens with colorful crops, bridges to span running rivers, trodden paths, and more.
Olivia wants to become a great magician and she needs your help! Olivia can't perform her super incredible magic tricks unless you help her find the missing items needed to perform her tricks.
The app opens right to the activity, without a main menu. It's broken into 6 categories, which are shown at the bottom of the screen as pictures – animals, wild animals, wild birds, vehicles, musical-instruments and household. Each page has 12 items displayed with bright, cute cartoon items. Tap a picture, and a real life photo of the item pops open, accompanied by the sound it makes. Tap the picture anywhere, and it disappears.
Space Physics is a fun physics based game that is really for the whole family, while still offering challenging levels for more advanced gamers. It will be updated constantly and is sure to be an instant favorite.
"Starfall HD has to be one of the best TD games I have ever played. It mixes traditional TD gameplay with a fantastic futuristic fusion of gunnery, power-ups and lightning fast action set in a sci fi universe." — iPad.net
Tactilis lets you use iPad for drawing the same way you would use pencil, paper and drafting tools. It lets you work on smaller details without loosing the big picture. It also lets you write with smaller print without zooming in the entire page. Drawing precise straight lines and circles is done in ways similar to using real drafting tools. Tactilis also lets you draw symmetrical shapes. Tactilis is a perfect app for quick hand-written notes, diagrams, figures, hand-drawn maps or just doodling.
Tom is back with an all new adventure! Tom is your cat that responds to your touch and repeats everything you say in a funny voice.
TeachMe: Kindergarten is an educational iPhone app which teaches four different age appropriate subjects to Kindergarten aged children: sight words, addition, subtraction and spelling. Parents can select which subjects they want, set different difficulty levels, and even choose specific questions. Parents can review performance history for each subject to check how their child is doing.
The Fantastic Flying Books of Mr. Morris Lessmore
Inspired, in equal measures, by Hurricane Katrina, Buster Keaton, The Wizard of Oz, and a love for books, "Morris Lessmore" is a story of people who devote their lives to books and books who return the favor. Morris Lessmore is a poignant, humorous allegory about the curative powers of story. Using a variety of techniques (miniatures, computer animation, 2D animation) award winning author/ illustrator William Joyce and Co-director Brandon Oldenburg present a new narrative experience that harkens back to silent films and M-G-M Technicolor musicals. "Morris Lessmore" is old fashioned and cutting edge at the same time.
The Strange and Wonderful World of Ants
Explore the amazing world of the ants! The Strange & Wonderful World of Ants is a beautifully designed, educational, and quirky children's iPad App. Its adjustable reading level making it appealing to a wide range of children and adults.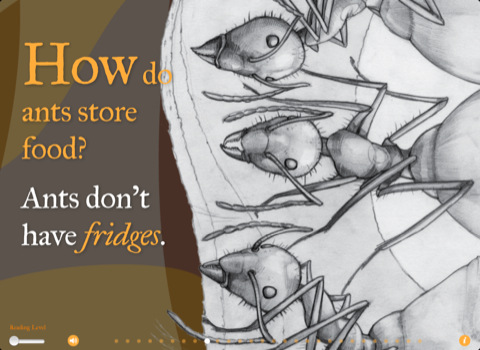 Little Engineers can Read, Play, Listen and Record with their favorite blue engine!
TouchyBooks is the most innovative and comprehensive interactive children´s books store. It already includes more than 70 stories and every week it continues to broaden its catalogue with new additions. Thanks to interactive technologies, TouchyBooks provides an extraordinary stroll through the world of stories that guarantees hours of fun for the little ones at home or on the road, all the while stimulating their imagination and encouraging positive learning habits.
A fully interactive reading experience packed with Games, Movie Clips, Coloring Pages, Sing-along Tunes, and Surprises on every page. Hear the story read aloud, record your own narration, or explore at your own pace.
Be the maestro with Virtuoso Piano Classic, the classical iPod touch and iPhone instrument. Play breathtaking nocturnes in soft mode. Or ground shaking legatos with up to five fingers. Change the tuning with one flick of your fingers. Adjust the reverb mix to change the acoustical environment. Slide your fingers to roll the keys. And when you have the perfect tune, record it. Everything that made the grand piano the majesty of instruments now fits in your pocket.
More hypersonic, tube-surfing fun from the makers of the 24 million-downloads hit, Waterslide Extreme! Torpedo your way through a gigantic, city-wide waterslide, skimming around hairpin corners and rocketing down the massive drops at toe-curling speed. Collect the pearls and avoid the aquatic adversaries as you race toward the finish.
Whiteboard © is an extremely useful app that will let you draw directly on a TV, monitor or screen (with a projector) using your iPad and the VGA-output cable (or similar) by Apple.
Look forward to relaxed car rides, you´ll never again have to drive AND entertain your kid, you can concentrate on driving while your child is having fun with Tozzle!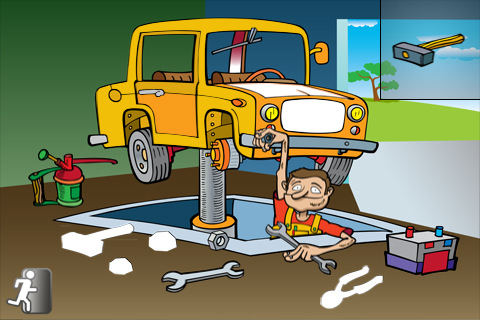 Bake and decorate virtual cookies on your iPhone, iPod Touch and iPad! These cookies look so good you'll want to eat your phone!
Nursery Rhymes with StoryTime. It's a magical book. Play with Humpty Dumpty, Jack & Jill, Three Blind Mice and other classic nursery rhyme characters.
What is Crayola ColorStudio HD + iMarker? Your iPad becomes an animated world of color and discovery! iMarker is an intelligent digital stylus that looks and feels like a Crayola marker, but interacts with your iPad in ways little fingers and ordinary styluses can't. iMarker unlocks ColorStudio HD's world of coloring options – crayons, markers, colored pencils and more in a convenient no-ink, no-mess, kid-safe package.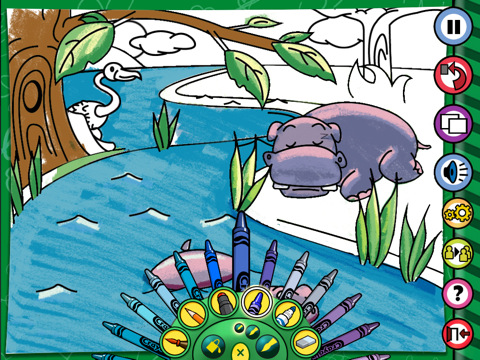 Happy Gaming!
Please retweet this post, share with your friends, and add your recommendations in the comments section below.
You can follow me on twitter, circle me on Google+ and subscribe to RED66 to receive email updates when new posts are published.